Student musicians, band directors, and music instructors in marching bands are at risk for hearing damage due to exposure to high levels of sound.  The potential risk can vary, depending on the type of instrument, duration of exposure, room acoustics, and other factors.
Noise-induced, or music-induced, hearing loss can be prevented!
Student musicians must be encouraged to be proactive in protecting their hearing through education, hearing testing, and use of musician earplugs.
This entire article was published in The Hearing Journal  – June 2016
By: Martha W. Wilson, AuD, & Cydney Ennis
Here are a couple of examples of musicans plus and in-ear monitors.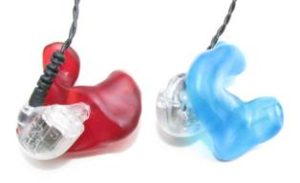 For more information about musician earplugs, contact us at 501-778-3868
Leave a reply